Health and Monte Amiata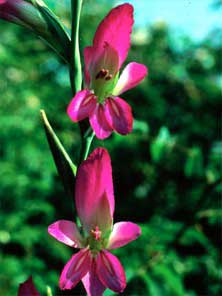 Monte Amiata has an abundant supply of fresh water. Two of its springs, one at Santa Fiora the other at Vivo d'Orcia supply the provinces of Siena, Grosseto and Viterbo. Other hot springs rise from deeper within the volcano and feed several thermal spas: Bagni di San Filippo, with its calcareous limestone encrusted cascade (Balena Bianca, the white whale), unique of its kind; the ancient baths at Bagno Vignoni; on the opposite side of the mountain the famous spa at Saturnia looking out over the Maremma; the baths of Petriolo, beside the road to Siena, and finally the baths at San Casciano in the Val d'Orcia.
The woods are another of Amiata's features and thanks to the work of the Consorzio forestale dell'Amiata, these were the first in Italy to receive a certificate for sustainable forest management under the PEFC scheme. This recognition, quite apart from rewarding the responsible management of our woods and creating much greater awareness of environmental sustainability, served to promote the whole area and helped to bring the quality and value of local products to people's notice and create a direct link between the product and the environment.
Monte Amiata is also rich in officinal herbs which grow more profusely than anywhere else. Aurelio Visconti is the expert and in his workshop in Abbadia San Salvatore he makes liqueurs either by maceration or infusion. Antonella uses her detailed knowledge of these herbs in her cooking at "Ristoro del Parco Faunistico".
Introductory courses to Ki Control, in order to find new energies for daily living are of great interest: we often neglect our psychological and physical needs, thus creating many problems, these courses are run by processionals and enable you to develop a deeper awareness of yourself and your body.